Keeping Updated with Madrasah
Raziil is an online system to view your child's attendance, performance and reports.
You can also apply for new admission via the parent portal.
For parent login details (username & password), please email us at info@hendonmadrasah.co.uk.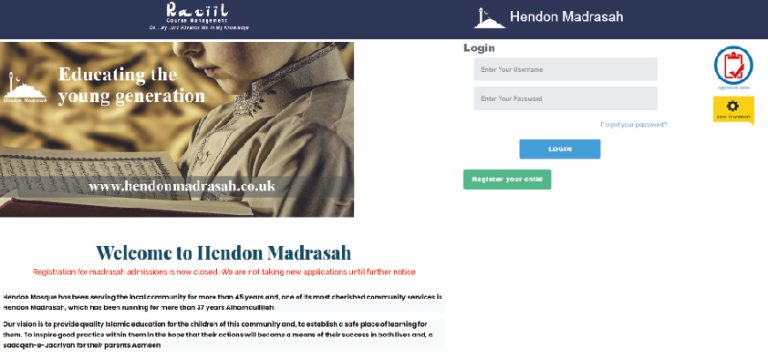 Through the Raziil Parent Portal, you can view your child's attendance, end-of-year report, daily progress and homework.
It also allows parents to send emails to our admin staff, view their donation status, and update personal information, such as change of address, phone numbers and allergies.
Please click the PDF below to view a brief guide on the Parent Portal.